Earn a Bachelor's Degree in Mining Engineering
Mining engineering graduates are employed in mine engineering, mine operations management, mineral processing, construction or demolition, application engineering for mining and construction equipment, and mining or geotechnical consulting.
The bachelor's degree in mining engineering provides you with the knowledge necessary to enter a variety of career paths in the mining and construction sectors. They work for base and precious metals, industrial minerals and aggregates operations; construction companies; and for service and technology providers including equipment manufacturers, consulting companies and explosives suppliers to the mining industry. As Missouri S&T is one of only 13 mining engineering programs nationwide, employment prospects for our mining engineering graduates are exceptionally good.
Want to Know More?
Get info on our program, scholarships, how to visit campus, admissions and more. Take the next step in solving for tomorrow!
The first-year curriculum in mining engineering is similar to other engineering programs with general education, mathematics and basic science courses. Starting with the sophomore year and continuing from there, the courses include basic engineering and mining-specific courses culminating in the capstone design course in the final year. Mining-specific courses include mining methods, planning and design, blasting, rock mechanics, health and safety, environmental issues, mineral processing, and ventilation. You will gain extensive hands-on experience through our laboratory instruction, working with faculty on research projects, and internships and coops. Our students have unprecedented access to our Experimental Mine for hands-on training. You will also have the opportunity to join our mine design and other student design teams.
For more information, check out the university catalog:
As a student who pursues a bachelor's in mining engineering, you will have the opportunity to acquire one or more of the following emphases.
Explosives Engineering
Quarrying
Coal
Mining and the Environment
Mining Health and Safety
Sustainable Development
For more information, check out the university catalog:
What Students Say About S&T
I chose to enroll in mining engineering after arriving on campus due to the department's ability to provide hands-on learning through the Experimental Mine, which matched up well with my learning and development style. Through the active support from the department faculty and staff in pushing for and establishing plentiful internship opportunities to prepare me, as well as the unmatched quality of education and professional network, I was able to move into my professional career with no limits to the opportunities for success.
— Patrick Nichols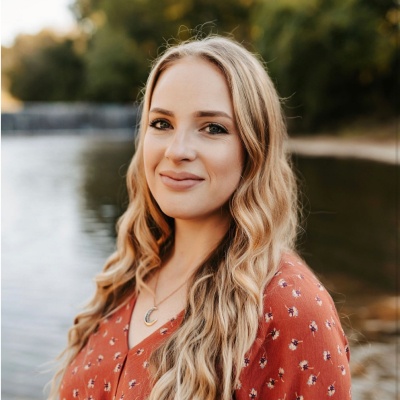 After attending Jackling Introduction to Engineering Camp and seeing demonstrations with the mining department I chose to pursue a mining degree. The history, diversity of knowledge, and people within the department who were passionate about what they taught made the mining department a unique resource for me to not only learn about mining but decide what facets of mining I enjoyed. I have since found that the program accurately reflects the culture of the mining industry making for a seamless transition into industry.
— Jenna (Freese) Wundrack
Your Career in Mining Engineering
The need for materials to support our way of life has never been higher.
As the world transitions to green energy systems, the projected demand for critical minerals such as rare earth elements, lithium, cobalt and copper will increase in the near future. Mining engineers can choose from a variety of exciting careers such as frontline production supervisors, technical engineering support, safety and health professionals, and environmental and sustainability professionals.
Starting Salary
Average starting salary of S&T mining engineering undergraduates is $76,816
Career Paths
Mine engineer
Mine supervisor and team leader
Product and sales engineer for original equipment manufacturers
Technical services engineer with explosives and blasting companies
Mining engineering consultant
Mining Engineers Work With:
Mining companies including metal, aggregates, industrial minerals, and coal companies
Blasting companies such as Dyno, Orica, Austin Powder, etc.
Mining consulting companies
Original equipment manufacturers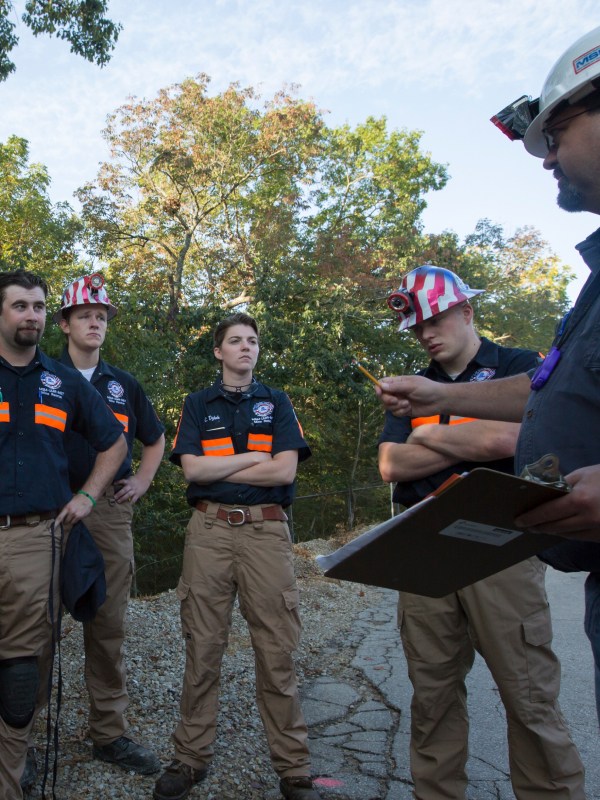 See the Undergraduate Student Experience
Information for Future Students