Thomas J. O'Keefe Institute
for Sustainable Supply of Strategic Minerals
About
The O'Keefe Institute performs basic and applied research to develop technology, methodologies and tools that facilitate sustainable supply of strategic minerals for the United States. The Institute also does science-based policy work that informs government policy on strategic minerals. The Institute leverages state-of-the-art research facilities distributed across the Missouri S&T campus and faculty researchers from several academic departments.
The institute is named in honor of the late Dr. Thomas J. O'Keefe, Curators' Distinguished Professor of materials science and engineering at Missouri S&T. An internationally known authority on electrodeposition of metals, O'Keefe earned a bachelor's degree from S&T in 1958. After graduation, he joined Dow Chemical Co. as a process control metallurgist before returning to S&T as an instructor in 1964. He went on to earn a Ph.D. in metallurgical engineering in 1965 and served on the metallurgical engineering faculty and as a senior research investigator in the Graduate Center for Materials Research for over 40 years.
O'Keefe's primary areas of research focused on chemical and extractive metallurgy and deposition of coatings. In the 1990s, he and chemistry Curators' Distinguished Professor Dr. James O. Stoffer began pioneering research to replace toxic chromates used as a corrosion inhibitor on military aircraft. Their work resulted in the first environmentally friendly alternative to toxic, chrome-based anti-corrosions coatings. Their discoveries are patented and used extensively in the aerospace industry as a certified standard solution for aircraft coatings. The research also led to an R&D 100 Award from R&D Magazine.
O'Keefe graduated over 60 Ph.D. students, published 170 articles, had 11 issued U.S. and foreign patents, and received numerous awards throughout his career. In 2008, the Dr. Thomas J. O'Keefe Lecture Series at Missouri S&T was created in his honor to bring accomplished metallurgists from industry to campus to share their expertise with students.


The Institute has five research thrust areas
public policy development related to encouraging the recovery of critical materials from existing and new process streams
development of new processes to recover critical minerals as byproducts from existing processes and new sources
identifying new sources of critical minerals within the United States
life cycle-based criticality assessment of existing and new processes for critical mineral recovery
Sustainability assessment and environmental mitigation of potential hazards of existing and new processes
O'Keefe Institute Affiliated Faculty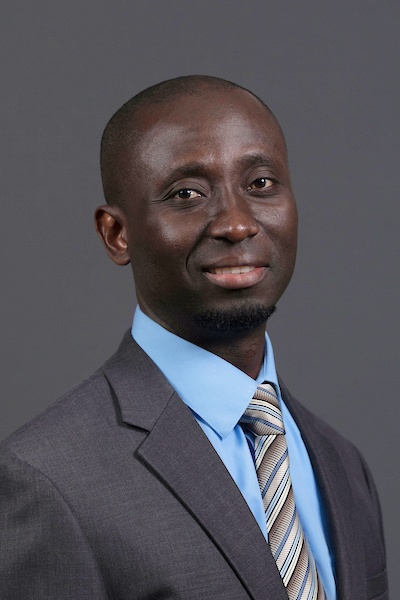 Director, O'Keefe Institute
Professor of Mining Engineering
Mining Engineering
Sustainability
Life cycle assessment
Energy efficiency
Professor of Materials Science and Engineering
Extractive metallurgy
Hydrometallurgy
Electorefining and electrowinning
By-product recovery
Assistant Professor of History and Political Science
Political economy of global supply chains
International technology and innovation policy
U.S.-China trade relations
Diversity of regulatory and policy environments
Assitant Professor of Geology and Geophysics
Conceptual exploration targeting
Strategic mineral resources
Transport and deposition of critical minerals
REE from clay minerals
Associate Professor of Mining Engineering
Rare earth extraction
Froth flotation
Mine waste management
Associate Professor of Civil Engineering
Mine impacted waters
Biochemical reactors
Metal remediation
Sustainability
Dean, College of Engineering, University of Idaho
Rare earth supply chain management
Social Life Cycle Assessment
Transportation-logistics of critical materials
Assitant Professor of Geology and Geophysics
Sedimentology & Stratigraphy
Basin analysis
Petroleum geology
Paleolimnology
Associate Professor of Economics
Environmental and Resource Economics
Energy Economics
Industrial Organization
Microeconomics